£65m children's hospital research centre approved
(blank)
12-Mar-15
Great Ormond Street hospital has got the planning green light to build a £65m research centre next to its main site in central London.
Skanska and Bouygues are understood to be among firms in the race for the building to be known as the Centre for Research into Rare Disease in Children.
Gardiner & Theobald is running the two-stage bid process for the seven-storey building, which will bring together clinical and research expertise from Great Ormond Street Hospital and University College London, in particular the Institute of Child Health.
The cost of the 140,000 sq ft project, including research equipment for labs, will be around £65m.
The new building will enable clinicians and researchers to work side-by-side in advancing the understanding of rare diseases, identifying new and better treatments and manufacturing innovative medical devices.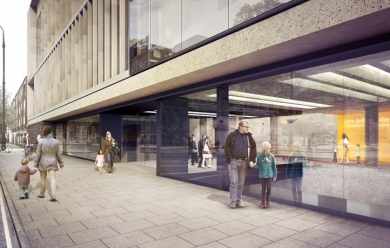 Architect Stanton Williams' design includes extensive glazing at street level offering views into the lower ground laboratories.
Internally, the design of the new centre promotes interaction between patients and research staff.
Construction is expected to start in October this year and the building will open in 2018.
Aaron Morby | Mon 9th March | Construction Enquirer
Previous Articles