Brookfield Multiplex bags two jobs worth £100m+
(blank)
25-Jul-14
Brookfield Multiplex has bagged major building projects in London Docklands and Aberdeen worth more than £100m.

The firm is set to deliver residential developer Essential Living's Helix twin-tower scheme in London's docklands worth around £80m.
Sources told the Enquirer that Brookfield Multiplex is now set to secure the landmark high-rise flats project at Trafalgar Way, next to the Docklands Light Railway on Canary Wharf.
Two elliptical towers, designed by architect Make, will rise to 29 and 35 storeys and will be connected by a four-floor podium and five sky bridges higher up the towers.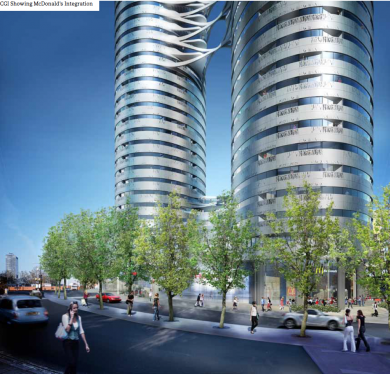 Construction work is expected to get underway early next year on the 400 flats scheme, once full planning is approved.
Brookfield Multiplex has also secured a major office scheme in Scotland where it has built a strong track record of major project wins in recent years.
Scottish commercial developer HFD Group has signed up the firm to build a 215,000 sq ft office scheme, complete with Cat A and Cat B fit-outs in Aberdeen.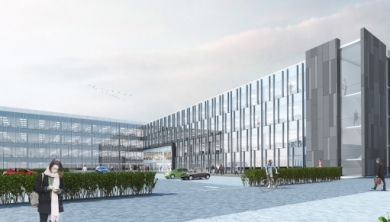 City Park 1 will consist of a four-storey office building and single storey basement car park, with a total of 930 parking spaces.
The scheme is the first project Brookfield Multiplex will build for HFD Group.
Aaron Morby | Thu 24th July | Construction Enquirer
Previous Articles