Brookfield Multiplex starts London Centre Point revamp
(blank)
26-Jan-15
Brookfield Multiples starts work today converting London's landmark Centre Point office tower into 82 luxury apartments.
The high profile offices-to-flats scheme was originally due to be delivered by Sir Robert McAlpine but developer Almacantar brought Multiplex on board to deliver the job late last year.
As well as the Richard Seifert–designed tower's rebirth as a London prime residential address, the scheme will include 42,000 sq feet of shops and a new public square next to Tottenham Court station in the West End.
During construction, the grade II listed building will be wrapped in prints inspired by Centre Point and designed by Eley Kishimoto.
Eley Kishimoto's designs, which have featured on some of the world's most famous catwalks for the likes of Louis Vuitton and Alexander McQueen, will encapsulate Centre Point's 1960s design and architectural flare.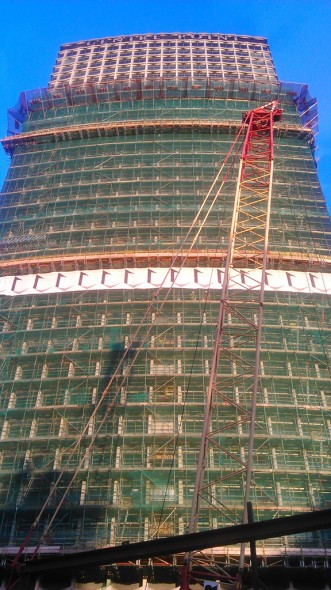 Centre Point today: The eye-catching temporary wrap will take six months to erect and a further six months to take down.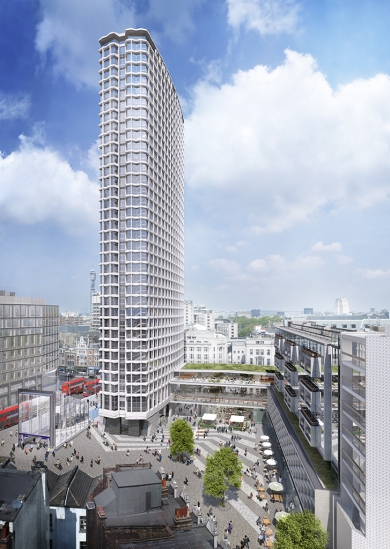 Works will complete in the second quarter of 2017, and create a pedestrianised square that links the building to Oxford Street and Covent Garden.
Kathrin Hersel, Development Director, Almacantar, said: "The start of construction at Centre Point is a pivotal moment for a scheme which has been more than three years in the making.
"The project will breathe new life into this landmark, giving it a sustainable and exciting future for the benefit of all Londoners and visitors to the capital.
"The two and half-year build programme will come to fruition in time for the arrival of the new Crossrail station at Tottenham Court Road and we are delighted to be able to play an important role in accelerating the rebirth of this central London hub."
Developed by property tycoon Harry Hyams in 1966, Centre Point has been a focal point for London since.
Centre Point's transformation has been designed by Rick Mather Architects and Conran and Partners who will revive its sixties design appeal alongside cutting edge design and technology.
Aaron Morby | Mon 26th January | Construction Enquirer
Previous Articles