Contractor to start work on £400m Kirkstall Forge scheme
(blank)
16-Oct-14
Developer Commercial Estates Group has selected contractor I & H Brown to start work on the £400m Kirkstall Forge development in Leeds.
Construction of a new railway station and an access road will begin later this month and will complete by late 2015.
The 23-hectare site is set to create 1,000 new homes and 300,000 sq ft of office space in a mixed-use community, including shops, restaurants, a gym and other facilities.
CEG has already completed a multimillion pound investment into the demolition and remediation of the 23-hectare site.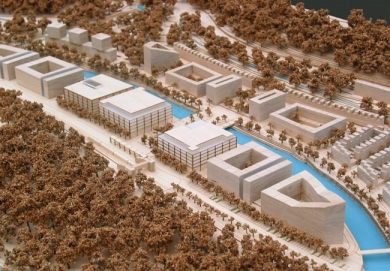 Jon Kenny, director of CEG, said: "Today kick-starts one of the most ambitious schemes in Leeds' development pipeline.
"Working closely with Rachel Reeves MP, Leeds City Council and West Yorkshire Combined Authority, we have ensured that something very special and unique can be delivered at Kirkstall Forge."
The Department for Transport will provide a maximum of £10.3m towards the £16.9m needed to deliver railway stations on the site and at Apperley Bridge.
The remaining 40% of the cost is made up of a local funding package comprising a private sector contribution of over £5m, supplemented by funding from the West Yorkshire Combined Authority.
CEG will also be investing in excess of £10m in affordable housing, education and transport improvements as part of the wider Kirkstall Forge redevelopment.
Councillor Peter Box, chair of West Yorkshire Combined Authority, said: "A new rail station is a key element of the Kirkstall Forge development site.
"Together with a new rail station at Apperley Bridge, Kirkstall Forge station will support new jobs, reduce traffic on busy routes between Leeds and Bradford and ease traffic congestion on Leeds City Centre."
Aaron Morby | Thu 16th October | Construction Enquirer
Previous Articles