Crest Nicholson to develop £88m Milton Keynes site
(blank)
07-Aug-15
Crest Nicholson has been chosen for an £88m mixed-use development in Milton Keynes
The Milton Keynes Development Partnership (MKDP) has confirmed Crest Nicholson Regeneration as its preferred development partner for the 15 acre site at Campbell Park Canalside close to the city centre.
Work is scheduled to start in late 2016/early 2017.
Crest Nicholson's proposal comprises over 300 homes of various styles and sizes with car parking, a local convenience store, a café, a restaurant, a nursery and a pub.
It also includes a 100 berth marina intended to form the start of the proposed Bedford/Milton Keynes canal link.
MKDP chief executive Charles Macdonald said: "We are incredibly excited by Crest's proposals for the site and the positive impact this development will have on Campbell Park, the surrounding area and Milton Keynes as a whole.
"While a lot of detailed design work needs to be undertaken, the commitment from Crest to deliver a wide range of facilities early in the scheme's construction will set the tone for the development to follow.
"This process wouldn't have been possible without the input of many interested, local parties and we are grateful for their time and their valuable opinions."
Peter Cusdin Crest Nicholson Regeneration's development director said: "We are keen to share our proposals through more detailed public consultation and hope that people who live or work in Milton Keynes will be as delighted as we are with what will be built on the site."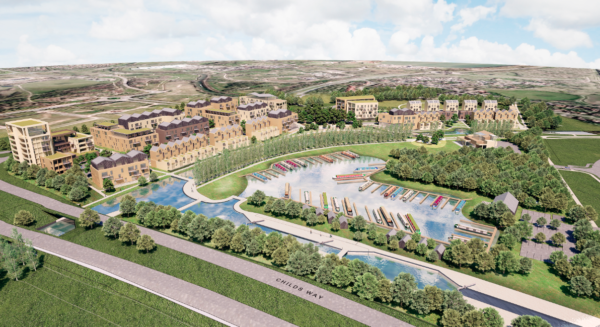 Grant Prior | Mon 3rd August | Construction Enquirer
Previous Articles