Developer chosen for tallest tower in Milton Keynes
(blank)
10-May-16
Sterling Property Ventures has been selected by Milton Keynes Development Partnership as preferred development partner for the town's tallest tower.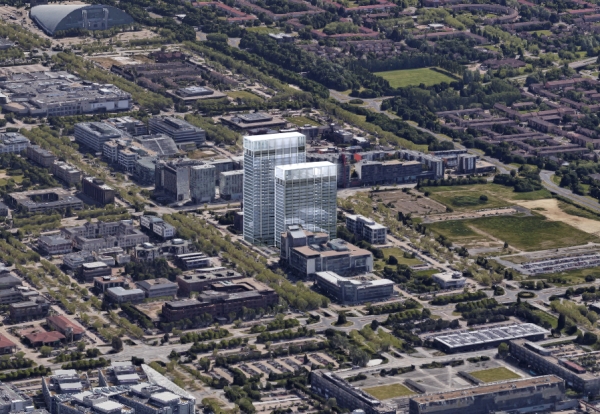 Final designs for the scheme will go in later this year
Sterling will develop an office led, mixed-use scheme – including the city's tallest building – on a 1.5 acre site on Midsummer Boulevard.
Alongside office space the development will boast a skyline restaurant, apartments for rent and ground level public realm and amenities.
MKDP's chief executive, Charles Macdonald, said: "Sterling's track record for delivering market leading city centre developments, combined with their exciting and innovative design concepts, made them the best team to meet MK's needs and aspirations as a regional centre."
James Howarth, Sterling Property Ventures' managing director, said: "We are very excited to be working with MKDP to deliver a scheme which will help Milton Keynes continue to expand as a key employment location, making the most of its communication links and status as the fastest growing city in the UK."
Sterling is currently working on designs and details of the final height of the scheme.
London-based architectural practice Doone Silver Architects has been appointed lead architect on the scheme.
John Silver, director at Doone Silver Architects, said: "This is a fantastic opportunity to create a publicly accessible landmark building – which will make the genius of the Milton Keynes master plan visible and enjoyable for all.
"As a distinctive addition to the skyline it will signal a new era of development for the city".
Final plans will be submitted to MK Council later this year.
Grant Prior Construction Enquirer
Previous Articles