Developer trio chase £480m Sheffield retail quarter scheme
(blank)
25-Sep-15
Sheffield City Council has shortlisted three development partners for a landmark £480m city centre retail quarter development.
The firms – Aspire Development Management, Lend Lease Europe and Queensberry Real Estate – will now enter detailed talks ahead of a preferred partner being named early next year.
Councillor Leigh Bramall, the council's deputy leader, said: "The bidders have extensive experience in exciting, major developments in this country and internationally. We're right on track to start work on site next year, with the majority of shops opening in 2019."
An outline planning application for the development was submitted last month, which will see the area between Barkers Pool, Pinstone Street and Charter Square transformed with new shops, offices, restaurants and flats.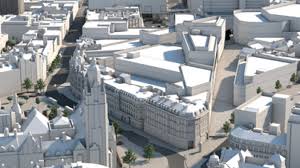 The development is the missing piece between other popular areas in the city centre, including Fargate, The Moor and Division Street.
It will create around 2,000 jobs during construction and bring an additional £300m a year to the city centre that people currently spend elsewhere.
The council is working closely with Historic England and will preserve Leah's Yard and The Citadel (Salvation Army building), as well as facades along Pinstone Street and of the old Sunday School.
Aaron Morby | Mon 21st September | Construction Enquirer
Previous Articles