Galliford Try wins £43m Croydon school and health jobs
(blank)
24-Mar-16
Galliford Try has secured financial close for the Harris Invictus Academy and won an A&E hospital facility in Croydon.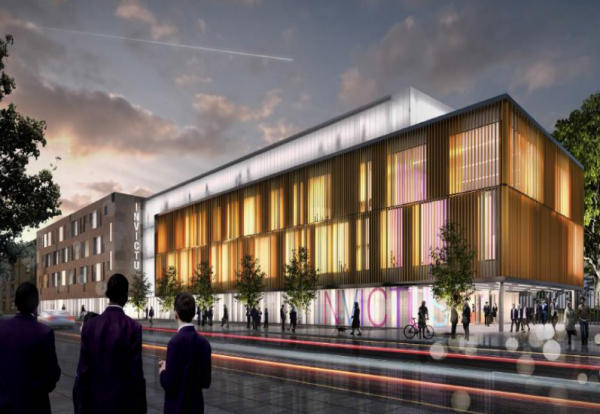 Planned Harris Invictus Academy designed by Scott Brownrigg
The £21.7m secondary school will ultimately house up to 1,150 pupils, with the project creating a new sports hall, main hall, library, as well as a multi-use games areas, sports pitches.
The 90,000 sq ft school will be located on the former Croydon General Hospital site.
The new free school will address the shortage of school places in London and is a partnership between Invictus; a grass roots community organisation and the Harris Federation.
Galliford Try has also signed an agreement with Croydon Health Services NHS Trust to build the new £21.3m accident and emergency facility for Croydon University Hospital.
It will consist of 28 emergency bays, an eight-bed children's emergency department with its own reception and waiting area, a large resuscitation unit and an urgent care centre for minor ailments and illnesses.
Doctors at the hospital have been involved in every step of the design, with input from patients, to create a bespoke specification to suit Croydon's needs.
Aaron Morby - Construction Enquirer
Previous Articles