Graham wins £18m West Hampstead school job
(blank)
05-Nov-15
The London Borough of Camden has named Graham Construction as preferred contractor to deliver second-stage works to expand Kingsgate Primary School in West Hampstead.
The £18m project will create 420 new student places in a a two-storey building for pupils aged four to seven years, a new nursery and community centre.
Camden is funding the work with 100-flats and 4,000 sq ft of offices on the same site, through Camden Council's CIP.
The land for these elements will be sold by the council, with planning consent, following completion of the school works.
The school expansion forms part of a two-phase redevelopment of a former light industrial site on Liddell Road.
Phase two of the project is expected to complete at the end of next year to enable the new educational facilities to open for the beginning of the new school year.
Phase one involved site preparation and construction of an access road and landscaping required for the expansion.
Graham Construction's London office director, Rob Joyce said: "The site will pose a number of challenges as it is tightly constrained by the nearby homes and rail network, but we are used to working in these kind of conditions and coming up with solutions to minimise disruption without compromising delivery."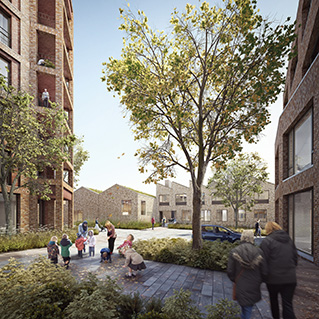 Aaron Morby | Mon 2nd November | Construction Enquirer
Previous Articles