Green light for £8m eco-mansion
(blank)
02-Apr-15
Planners in Preston have given the go-ahead to an £8m carbon-neutral eco-mansion.
Architectural and planning consultancy Cassidy + Ashton hope the scheme will become a trendsetter for eco development.
The 22,000 sq ft home in Goosnargh, Lancashire includes its own micro solar farm and ground source heat pumps. It was designed by Stephenson-ISA Studio Architects.
It also features high levels of insulation, heat recovery ventilation throughout, lighting control systems and a waste water heat recovery system.
It is set to become the first dwelling in Preston built to Level 6 of the Code for Sustainable Homes (CSH).
The development will be set in extensive grounds, landscaped to reflect a traditional Bowland wildflower meadow but also boasting beehives and an allotment, which will play host to parties of local schoolchildren.
Work is expected to start on site this summer and is due to complete in late 2016.
Alban Cassidy, chartered town planner and environmental consultant at Cassidy + Ashton, said: "It's a privilege to be involved in the first new grand country house to be built in Preston for more than a century.
"A home for the modern family; the design is outstanding. Its innovative features and landscaping will require the very best skills from the local construction industry, which in turn will be a significant boost to the economy."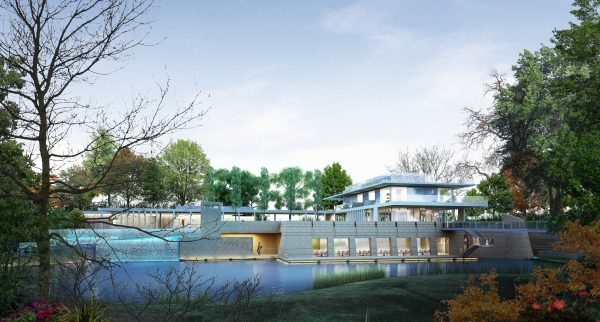 Grant Prior | Wed 1st April | Construction Enquirer
Previous Articles