Interserve wins £19m listed Edinburgh Uni hall revamp
(blank)
09-Apr-15
Interserve has won the job to renovate the interior of the University of Edinburgh's historic McEwan Hall with a bid of £19.1m.
University leaders said plans to revamp the hall, which dates from 1897, were developed because of a catalogue of maintenance and repair issues, including damaged exterior stonework, damp penetration and cracked ceilings.
Designed by LDN and Buro Happold, the project is designed to restore the A listed Robert Rowan Anderson building to its former glory while enhancing accessibility and increasing capacity.
Stonework and external repairs, which were procured separately, are now largely complete.
The internal renovation works are set to take place over a two-year period and will include extending the basement in Bristo Square and creating a new glass public entrance.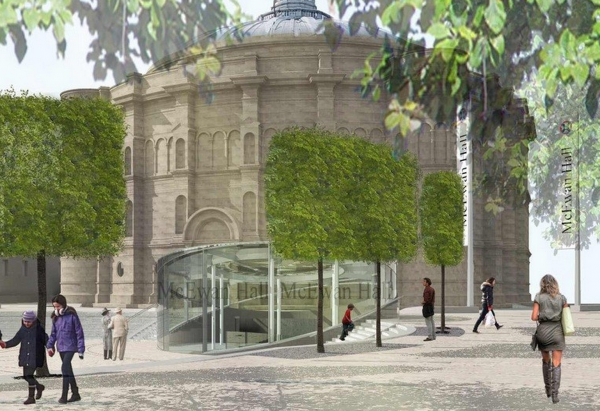 Aaron Morby | Tue 7th April | Construction Enquirer
Previous Articles