Nine shortlisted for £12bn HS2 civil engineering works
(blank)
24-Mar-16
HS2 has shortlisted nine consortia to bid for civil engineering packages worth a total of £7.1bn – £11.8bn between London and Crewe.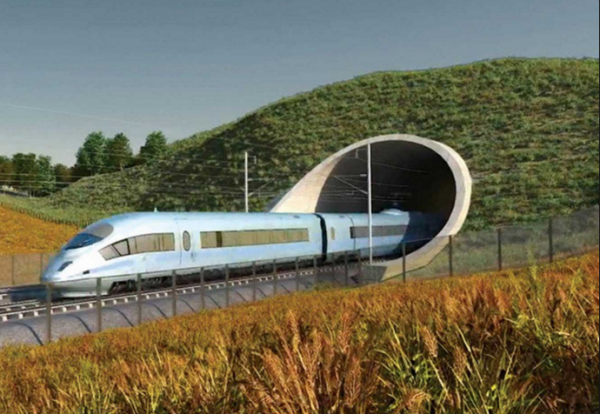 MPs approve HS2 Hybrid BIll paving way for construction start next year
Phase one work has been divided into seven packages covering the 140-mile route from London to Birmingham.
Shortlisted bidders will be invited to bid for a maximum of four packages but will be limited to two contract wins.
Most bidders have opted to chase three or four work packages, although Bechtel, bidding alone, has limited its hunt to the £600m-£900m Brackley to Long Itchington Wood Green Tunnel South Portal (lot c3) as has the Acciona/Sisk/Lagan consortium.
HS2 civils package bidders
Tenderer Name
Consortium
Tender List(s)
Align Joint Venture
Bouygues Travaux Publics, VolkerFitzpatrick, Sir Robert McAlpine,
Lots: S2, C1, C2, C3
ASL
Acciona Infraestructuras, John Sisk & Son, Lagan Construction Group
Lot C3
Balfour Beatty VINCI BeMo (BBV)
Balfour Beatty, VINCI Construction Grands Projets, VINCI Construction UK, VINCI Construction Terrassement, BeMo Tunnelling
Lots: C1, C2, N1, N2
Catalyst
Bechtel
Lot C3
Carillion-Eiffage-Kier (CEK)
Carillion Construction, Eiffage Genie Civil ,(previously Eiffage TP) Kier Infrastructure and Overseas
Lots: S1, S2, C2, C3
Fusion
Morgan Sindall Construction and Infrastructure,BAM Nuttall, Ferrovial Agroman (UK)
Lots: S1, S2, N1, N2
LFM
Laing O'Rourke Construction, FCC Construccion,J. Murphy and Sons
Lots: C1, N1 ,N2
Momentum Infrastructure
Dragados, Hochtief Infrastructure, GallifordTry Infrastructure
Lots: S1,C2, C3, N2
SCS
Skanska Construction (UK),Costain, STRABAG
Lots: S1, S2, C1, N1
Lot S1 – 'Euston Tunnels and Approaches' (£600m – £900m)
Lot S2 – 'Northolt Tunnels' (£850m – £1.4bn)
Lot C1 – 'Chiltern Tunnels and Colne Valley Viaduct' (£800m – £1.3bn)
Lot C2 – 'North Portal Chiltern Tunnels to Brackley' (£800m – £1.3bn)
Lot C3 – 'Brackley to Long Itchington Wood Green Tunnel South Portal' (£600m – £900m)
Lot N1 – 'Long Itchington Wood Green Tunnel to Delta Junction / Birmingham Spur' (£900m – £1.5bn)
Lot N2 – 'Delta Junction to West Coast Main Line Tie-in' (£800m – £1.3bn)
All the packages will be let as two-part design and build contracts, to encourage innovation and flexibility in construction and design, with awards being made in 2017 for start on site the following year.
Firms that deliver the best results in terms of value and efficiency will be eligible to bid for work on an additional 40 miles between Birmingham and Crewe, due to open in 2027.
The announcement of shortlists came as the HS3 Hybrid Bill passed its crucial final reading in the House of Commons. It will now go to the House of Lords before receiving royal assent, putting the project on course for construction to start in 2017.
HS2 chief executive Simon Kirby said: "Collaboration will be at the heart of everything we do.
"Together with our suppliers, we will create these opportunities while continuing to push for the best value and long term efficiency that will be essential to delivering this transformational project on time and on budget."
He also confirmed that HS2 has invited seven joint ventures to formally tender for enabling work, preparing sites for the start of construction and carrying out essential pre-construction activity such as utilities diversions and archaeological surveys.
In a further milestone for the wider project, HS2 also published details of engineering design work worth up to £500 million for developing the detailed plans for Phase Two, including Crewe to Manchester and Birmingham to Leeds, ahead of a formal route decision on Phase Two, expected in the autumn.
Applicants are expected to be shortlisted in the summer with the successful bidders appointed once the route has been announced.
Additional work covering stations and railway systems will follow over the course of the next year.
Aaron Morby - Construction Enquirer
Previous Articles