Plan unveiled for £200m City of London office project
(blank)
28-May-15
Swiss-based Partners Group is joining forces with Marick Real Estate to develop a 245,000 sq ft office building at 80 Fenchurch Street in the City of London.
Demolition of a vacant building on the site in the heart of the City insurance district will start by the end of June.
Construction of the stepped block rising to 14 storeys will start in early 2016, with completion expected by the first quarter of 2018.
The joint developers said the scheme, which has planning, will involved a total investment of £200m.
Designed by architects TP Bennett, the office block will boast a series of tiered roof gardens over nine individual building elements making up the stepped block.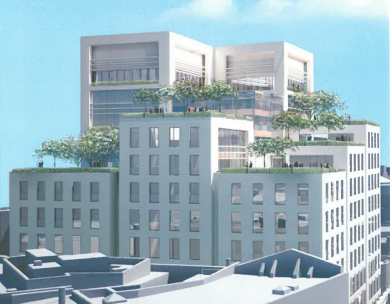 Stuart Keith, Vice President, Private Real Estate, Partners Group, said: "The recent rebound in the UK economy has created a significant supply-demand imbalance in the City of London in terms of Grade A office space, with vacancy levels close to historic lows and rents steadily climbing.
"80 Fenchurch will be perfectly placed in terms of location, timing and quality of build to capitalise on this attractive market opportunity."
Aaron Morby | Wed 27th May | Construction Enquirer
Previous Articles