Skanska signs off £165m new Papworth Hospital deal
(blank)
19-Mar-15
Skanska will start work immediately on the £165m New Papworth Hospital at the Cambridge Biomedical Campus after reaching financial close.
The public-private partnership contract includes design, build, finance and hard and soft facilities management.
The construction contract is worth around £140m and will be completed in 2018. Hard facilities management services at the hospital will also be provided by Skanska for a 30-year post-completion period.
Skanska's share of the equity investment will be 50% and Equitix will commit the remaining finance.
The firm was named preferred bidder back in December 2013 beating shortlisted rival Bouygues after two years of final stage bidding. Financial closed was hoped to have been achieved last autumn.
Papworth Hospital, which will cover a 40,000m2 area when complete, will provide 300 beds, seven operating theatres and five catheterisation labs.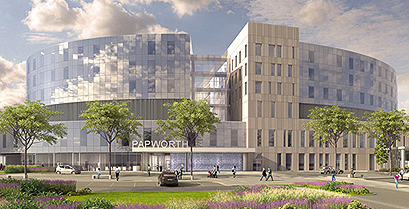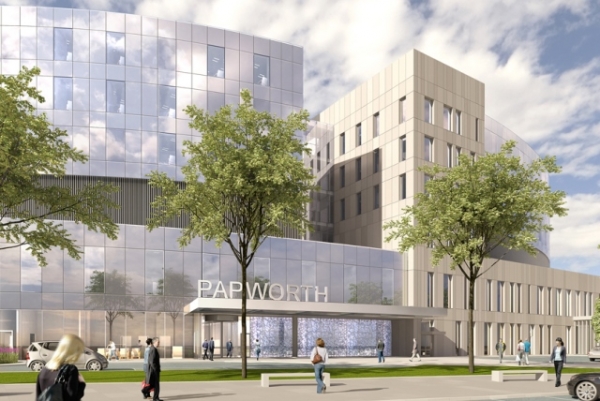 Latest BIM technology will be used in the design phase to maximise energy efficiency and ensure the hospital offers long-term flexibility.
The cardiothoracic care hospital is designed to achieve an EPC 'B' energy rating, the first hospital in the UK to do so.
Measures to reduce carbon emissions will include a large-scale ground-source heat pump system.
Terry Elphick, Managing Director, Skanska UK, said: "We will be consulting with all stakeholders throughout construction, an approach we like to take on our healthcare projects around the world, for example Barts and The Royal London, Derby City General Hospital, UCH Macmillan Cancer Centre, the Proton Therapeutical Centre Teaching Hospital in the Czech Republic and Le Bonheur Children's Hospital in the USA."
Aaron Morby | Fri 13th March | Construction Enquirer
Previous Articles