Vinci go-ahead for £50m Bournemouth leisure scheme
(blank)
04-Dec-14
VINCI Construction UK has signed a contract today to deliver a £50m cinema-led leisure complex in Bournemouth town centre.
Developer Licet Holdings has given the contractor the green light to start work on the 120,000 sq ft scheme comprising a 10-screen, 2,000-seat Odeon cinema, together with 14 restaurants pre-let to Nando's, Handmade Burger, Coast to Coast, Prezzo, Ask Italian, TGI Fridays, amongst others.
The project, which will run for 18 months,is being forward funded by investors Legal and General Property .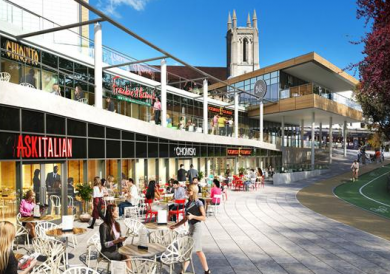 Situated on a 2 acre prime town centre NCP car park site, it is located adjacent to the main retail pitch of Bournemouth and overlooking the award-winning gardens.
Chris Dymond, director of Licet Holdings, said: "Following many years of rigorous planning, working with the Council and our partners, it is all signed and sealed and we are delighted to be starting the construction of this unique and vibrant attraction, clearly signalling that Bournemouth is very much open for business."
Aaron Morby | Mon 1st December | Construction Enquirer
Previous Articles