VolkerWessels to build plastic roads
(blank)
16-Jul-15
VolkerWessels wants to build roads made of recycled plastic.
The Dutch giant's road building division KWS Infra is looking to trial its new "Plastic Road" system in Rotterdam.
KWS Infra director Rolf Mars said: "Plastic offers lots of advantages compared to current road structures, both in the construction and the maintenance of it."
Mars said plastic roads are much more durable than asphalt while space in the 'hollow' roads can be used for instance for cables and pipes.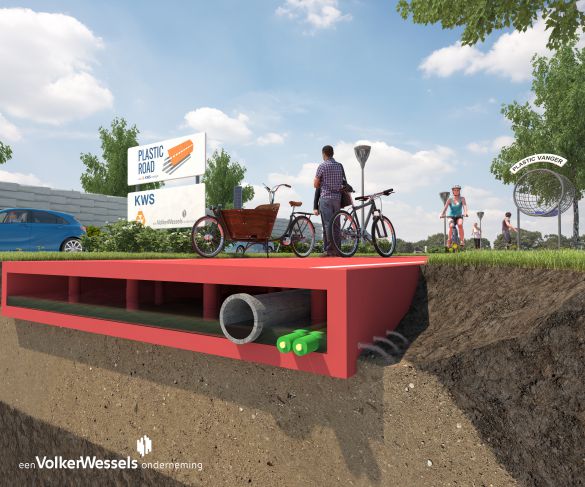 Recycled plastic is processed into prefabricated road sections in a factory – reducing on site construction and disruption.
Mars said the new roads are virtually maintenance free and resistant to corrosion and weathering – offering a life span of three times that of traditional materials.
Mars said: "The potential of the concept is huge."
Grant Prior | Mon 13th July | Construction Enquirer
Previous Articles