Warrington town centre's £107m revamp approved
(blank)
03-May-16
Plans to transform Warrington town centre with the £107m Bridge Street Quarter project have gained final approval.
Plans drawn up by Muse Developments in partnership with Warrington & Co and Warrington Borough Council will see a new market hall, civic centre, multiplex cinema and shops and restaurants.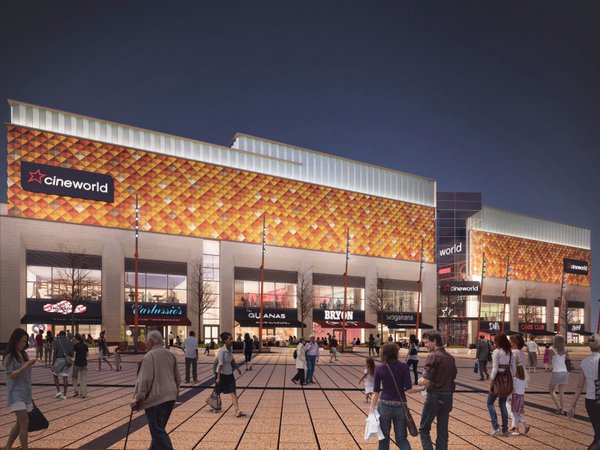 When open in 2019 the development will include a new market hall and 13-screen cinema and restaurants
The new market hall will incorporate the Grade 2 listed former Boots building façade on Bridge Street as one of its entrances.
Under the proposals, the current market will be demolished and moved to a temporary site in Time Square.
Plans for the temporary market and a multi-storey car park had already been approved with a contractor for the car park set to be selected shortly.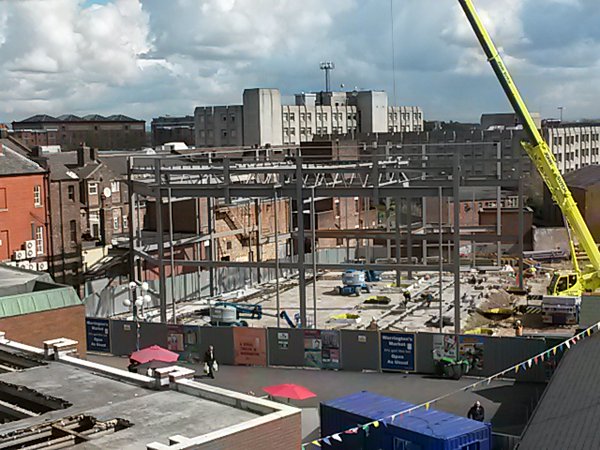 Work on the temporary market is on going with the steel frame starting to be erected. Once completed work on the rest of the scheme will begin.
Aaron Morby Construction Enquirer
Previous Articles