Willmott Dixon wins £14m Aldgate hotel deal
(blank)
23-Apr-15
Willmott Dixon has landed a £14m deal to build a new Dorsett City hotel on the former site of The Matrix building in Aldgate.
It is the contractor's first project for Dorsett Hospitality International, which operates 22 hotels around the world.
This will be Dorsett's second hotel in London and Willmott Dixon will start on site next month to build the 13 storey complex next to Aldgate tube station and the 18th century St Botolph Church.
Demolition specialist Squibb Group has cleared the site for main construction.
When complete in December 2016 the hotel will provide 270 bedrooms along with a restaurant, fitness centre and 1,600 sq ft of meeting areas for the business community.
Roger Forsdyke, managing director at Willmott Dixon's Cobham office said, "This is a really interesting office to hotel conversion right in the heart of The City of London, providing new capacity in this fast growing part of London.
"Importantly, it plays to our strengths and know-how of working on tight, constrained sites in urban locations, as well as our record for working in historic parts of London on landmark buildings."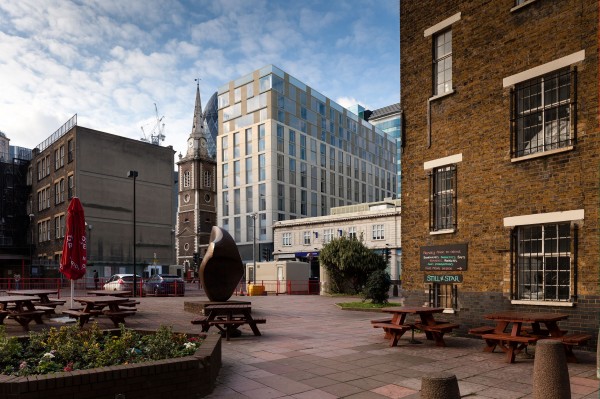 Grant Prior | Mon 20th April | Construction Enquirer
Previous Articles